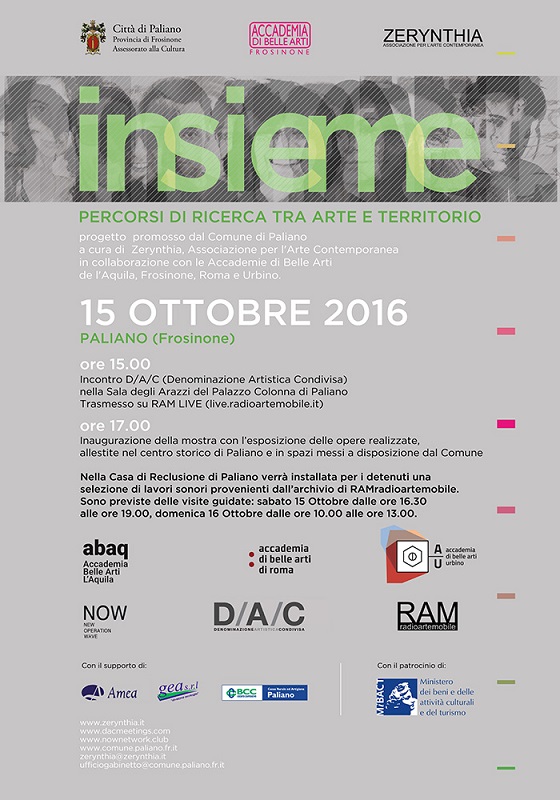 INSIEME (TOGETHER)
Paths of study between art and territory
The Paliano Town Council presents INSIEME (TOGETHER), curated by Zerynthia, an innovative educational project involving the Fine Art Academies of L'Aquila, Frosinone, Roma and Urbino for the development of a venture linked to the area of the Municipality.
Last July, the tutors of the participating Academies selected a few students, chosen for their study paths concentrating on the relationship between art and territory.
After two visits to get to know the town and territory of Paliano, the group of participants will be accommodated by the Council for a residency of three days during which they will be able to prepare and put together their projects, all of which strictly site-specific.
On Saturday 15th October 2016 at 15.00 in the Tapestry Room of the Palazzo Colonna is held D/A/C 18 meeting entitled: L'arte contemporanea per la valorizzazione del territorio (Contemporary Art for the valorisation of the territory), involving the participation of artists and curators alongside businessmen and administrators both public and private from the Frosinone Province. This meeting includes in the programme of D/A/C – which considers artistic creativity a catalyst for productive processes and human relations – following the meeting on 30th September 2016 at the Antonio Ratti Foundation in Como.